Features a B2B omni-channel commerce site will include in the future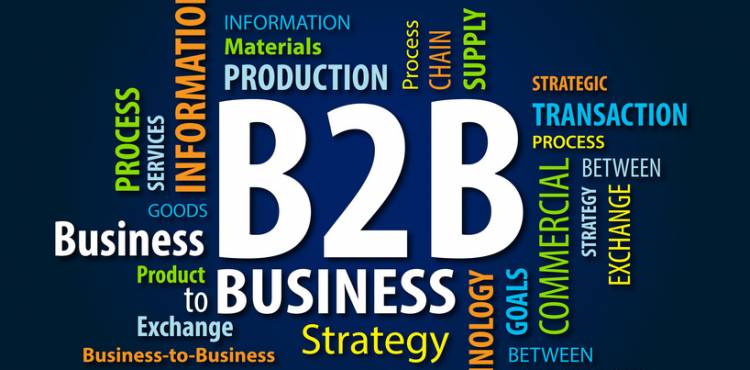 A survey of B2B companies with at least 1,000 employees, conducted by Forrester Consulting during the 3rd Qtr 2014 titled "Building The B2B Omni-Channel Commerce Platform Of The Future", determined that B2B buyers expect B2B supplier sites to provide a similar user experience to what they are accustomed to from B2C sites. Top features B2B customers expect when conducting business on B2B sites includes automated pricing options (62%), enhanced site search (60%), product reviews and ratings (58%) and improved personalized product or service recommendations on their website (50%). Another 69% prefer to use direct online payment such as credit cards or payment systems (Google Wallet, PayPal) versus purchase orders and invoices. Based on the results of this survey, it may be time to build-out your B2B site with the features and functionality listed below.
1. CONTRACT AUTOMATION. Automate contract pricing and purchases with your business partner community ("buyers") using a built-in workflow approval process to facilitate purchase authorization across multiple users at different organizational levels. Every time your partners purchase online, they get the same pre-negotiated terms without the need of a sales person to process the order, providing your sales force more time to focus on generating new customer sales versus managing current ones. The business benefits of this type of automation is fast, cost-efficient, error free operations.
2. USER EXPERIENCE. The consumerization of B2B is already happening. 8-out-of-10 companies today believe customer expectations have changed due to B2C practices. The top requests made by buyers of products from B2B sites is to enhance the user experience by deploying intuitive navigation to make it easy for the buyer to find what they want – which is why advanced site search functionality is at the top of the list. Sites that don't provide a compelling user experience will drive fewer buyers through the checkout process. A simple step to improve the user experience is to allow new clients to use their social logins to register on a site; why force a new buyer to register and remember yet another username and password.
3. OMNI-CHANNEL. More than half of B2B companies state their multi-channel customers are more likely to become repeat, long-term clients that spend more than single-channel offline-only clients. The ability to allow your audience to make a purchase from the channel that best suits their needs is paramount. If you look at a typical sales cycle, a potential buyer may initially perform product research from their work desktop, then consolidate that research to a few firms from their tablet at home, then finalize the purchase by making a call to customer service to help complete the order on their smart phone as they wait to board a plane for a business trip. A competitive advantage is gained when a B2B site can accommodate these types of interactions across multiple channels.
4. SOCIAL MEDIA. If executives are having difficulty of understanding the ROI of executing a social media strategy for their B2B needs, they need to understand that 3-out-of-4 buyers today are influenced by social media. The new generation of buyers that may become your future customers are well educated, conduct business on their smart phones, rely on social media for their news and don't require face-to-face contact to close a sale. So if the vision of the company is to grow, you need to influence and conduct business in those channels where your future buyers reside. Today the social networking sites of choice for B2B brands are Facebook, Twitter and LinkedIn.
5. SITE SEARCH. Site search is one of the quickest ways to convert consumers to purchase products in the fewest clicks possible. Buyers who use site search tend to be much farther along in the conversion process; they are looking to buy so why not remove as many obstacles as possible from the purchase journey. Strong search filtering capabilities will return the least number of results relevant to the keywords input by the user. That is important because 58% of users don't scroll down the search results and 98% don't bother to view the second page. Search features in demand are:
Multi-faceted search

allows buyers to filter by category, subcategory, product and product attributes. Using filters to exclude products returned in search results, allows a search query to return only those results the buyer specified in the search box. A purchase decision is thus easier to make when fewer options are returned,

versus browsing the site manually.

Sort by business rules

provides the buyer with the ability to choose how they want the ordering of search results returned, based on

brands, best sellers, coming soon, inventory levels, new arrivals, price and ratings/reviews.

Synonyms

are used to substitute the correct spelling of a keyword for a misspelled one so that "no search results" is never returned (e.g., substitute footwear for the misspelling of footware).

Autosuggest

provides a boost to search conversion rates when users rely upon this feature to input the correct spelling of keywords. This prevents failed searches to occur; zero results leads to zero sales. Google is a good example of an autosuggest implementation; the darker text in the search box represents what the user is typing in and the light grey text are Google's suggestions dynamically generated from past search behaviors.
6. RATINGS AND REVIEWS. It is a well-known fact that maintaining fresh content on your website increases your site ranking and elevates keywords you want to rank for at the top of search engine results. Nothing instills more confidence with a prospective buyer than another buyer's review of a product being considered for purchase. Who is best positioned to give them that information than a buyer of that product. Google not only weighs product reviews higher than the self-promotion of the seller but favors sites that consistently delivers fresh content on a regular basis. Building trust with customers is what ultimately ratings and review will deliver for your site.
7. SELF-HELP SERVICE. Make self-service an option but not the only one. Provide self-help services so buyers can submit their own orders and review account history on their timeline. If a user can't find the answer they are looking for, implement a ticketing system to track outstanding problems. Include live chat capability for buyers that want more of an interactive session during business hours to help them complete an order. Many B2B firms have reduced their customer support costs by migrating offline customers online. Every B2B site should include a FAQ link for commonly asked question plus links for your business policies for product shipments and returns.
8. RESPONSIVE DESIGN. Enable your B2B sites with responsive design capabilities to support smart phones and tablet devices for browsing and online purchases. Enabling your site with this design functionality allows the webpage to automatically adjust to fit the screen resolution of the consumer's browsing device, providing a consistent user experience for their shopping journey. More than 50% of B2B clients are using mobile devices to research products and 4 out of 10 potential buyers will go to a competitor's site when an inferior mobile experience is encountered. These are key reasons why responsive design needs to be deployed throughout the site.
9. CONSOLIDATE WEBSTORE SPRAWL. For those firms that have B2B sites for each of their divisions, subsidiaries and/or brands, by consolidating those sites under a single multisite hub, this not only reduces capital and operational costs but these expenses can be amortized across multiple brand owners and division heads. Sharing the same infrastructure, business logic and digital assets between sites (e.g., master catalog) creates significant cost savings due to reduced duplication costs. 1-800-Flowers, Staples and Follett Books are prime examples of companies that consolidated their multiple online storefronts into a single eCommerce hub that serves multiple webstores.
10. SIMPLIFIED OMNI-CHANNEL ADMINISTRATION. Centrally coordinate your sales channels (B2B, B2C, marketplaces, microsites and kiosks) from a single access point. Manage your stores, brand, product integrity and sales execution of site-specific campaigns and promotions from a single administrative console for your omni-channel tactics. Incorporating a single browser user interface to control your global online business operations keeps your operating costs down as well as the learning curve to operate and manage several ports of entry to your business.
11. BUSINESS TOOLING. Leverage the business tools that come bundled with eCommerce solutions today like a page layout editor that allows business users to compose their own web pages versus relying on the IT department for these functions. Since shipping costs can vary widely on any transaction, many B2B firms are including a shipping calculator link within the product page or shopping cart. Since buyers want to know what their total costs are before going to checkout, once the buyer supplies their zip code to the shipping calculator, the estimated shipping cost can quickly be generated based on the contents of what currently resides in the shopping cart. This not only has a positive effect on the user experience, it also reduces the rate of cart abandonment – since high shipping costs are the #1 reason why buyers abandon their carts at checkout.
12. OMNI-CHANNEL MARKETING. Since 65% of the sales funnel has already been traversed before a salesperson is engaged, B2B firms need to leverage marketing automation tools to more efficiently generate qualified leads for sales to close. Lead generation tools that include built-in blogging, email, SEO, and social media functionality, are morphing into automated digital sales assistants to drive traffic to your site, nurture those marketing leads over time to become sales leads, and finally convert those leads into paying customers. These content marketing tactics are a key component of increasing customer retention – a top metric for measuring the success of your online efforts.
13. MARKETPLACE SERVICES. If you have a business need to sell overstocked items, discounted products, products that have factory defects or slow moving/seasonal products, selling them on the various marketplaces (Amazon, eBay, Newegg, Rakuten and Sears) can be an alternative sales channel for you. There are many plug-n-play solutions on the market today that allow a B2B site to reach new sales channels that automate online transactions from a marketplace portal like Amazon and record them to the merchant's system of record (e.g., OMS).
CONCLUSION. By providing self-help services for your buyers, incorporating responsive site design to enhance the mobile experience and utilizing social media and marketing tools to boost traffic, leads and conversions, you're creating more of a B2C experience for your B2B audience. Once purchase processes are automated and web sprawl consolidation takes place, operations become streamlined and costs are reduced. The sum of these actions make it easier for buyers to conduct business with you, while consolidating and amortizing costs more efficiently, which ultimately increases your "contribution margin" to the company. That is a win-win situation any corporation would like to achieve.
Need help to implement these suggestions? NetSphere Strategies is a full-service team of eCommerce experts that generates immediate results based on our service performance. Let us know how we can help you build your online business.
Trackback URL for this blog entry.