Amplify conference offers sounding board for robust eCommerce solutions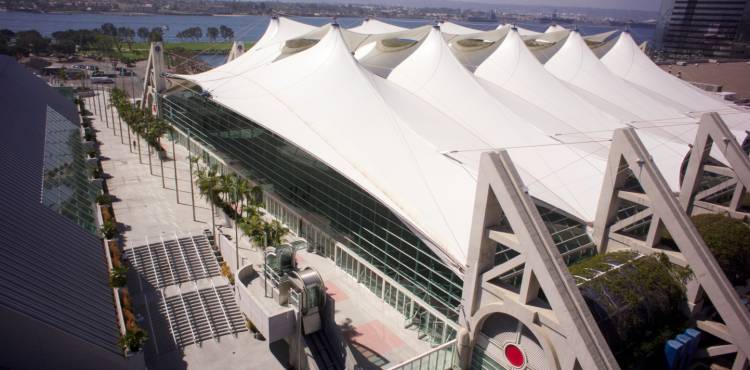 Leading service providers in the eCommerce industry descended on sunny San Diego recently at the annual customer engagement conference hosted by IBM called Amplify. Blue skies, excellent food and an outstanding list of guest speakers helped to produce a great vibe at the popular conference (previously known as Smarter Commerce). Speakers included best-selling author Dr. Jonah Berger, Facebook executive Blake Chandlee and Citi's global head of emerging platforms, Andres Wolberg-Stok.

Held May 11-13, 2015, Amplify focused on four main topics: eCommerce, customer analytics, marketing and merchandising. In addition to the impressive list of keynote speakers, IBM executives, clients and practitioners covered all of the latest trends in the four-prong approach to digital engagement. Unsurprisingly, IBM's world-class software was also highlighted as a means to better embrace the trends that are driving business today.

Around 80 percent of Fortune 100 companies are already familiar with IBM cloud computing, and industry analysts rank IBM as the leader in providing social business platforms, mobile collaboration and cloud computing solutions. In fact, IBM software transacts more than $30 billion in online revenues every year, and it offers clients a quick and affordable means for setting up a seamless, cross-channel commerce platform. Commerce on Cloud is sure to boost these revenues, and here's why:
Built-in web store templates and application integration assists organizations in their ability to improve deployment time and see benefits more rapidly.
Advanced marketing, merchandising and digital analytics enable personalized offers and promotions that speak to the individual customer.
Order management is streamlined, giving clients a more flexible set of fulfillment options, which helps to optimize inventory and improve customer satisfaction.
Commerce on Cloud gives clients the ability to build a site that gives customers what they want, when they want it.
The solution is built to help businesses acquire and retain customers by providing product information they need while targeting them for personalized promotions.
The tools in the solution make it easier to order online or by phone.
New offerings can get to market faster and response to changes is improved.
Marketers, brand managers and merchandizers have more control over campaigns and promotions.
In addition to Commerce on Cloud, various solutions were on Amplify attendees' minds. As an example, Silverpop, a marketing automation and email marketing software solution, was the talk of the conference. NetSphere Strategies has been praising the solution for some time and while we were there, found that many in attendance have already adopted the tool.

There was also plenty of discussion about IBM's SaaS service – Commerce on Cloud – which has proven to be a great alternative for businesses that don't want or can't handle the amount of management an on-premise solution requires. IBM's cloud solution is well on its way to creating an industry standard for managing eCommerce customer engagement. Commerce on Cloud includes IBM WebSphere Commerce, IBM Sterling Order Management, and IBM Sterling Configure, Price, Quote.

Get more details about what we at NetSphere Strategies saw at Amplify by coming to the Internet Retail Conference and Exhibition (IRCE) June 2-5, 2015, in Chicago at the McCormick Place West. Stop by our booth, #441 and we'll be happy to chat. And remember, whether you want WebSphere Commerce to be hosted or you want to go all the way and put it in the cloud, NetSphere Strategies can guide you through the process.
Trackback URL for this blog entry.