Coverage from Crain's Manufacturing Summit 2014 – Part I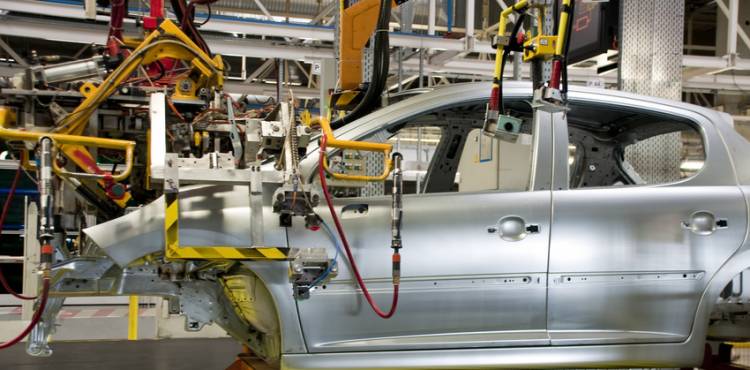 On May 20, 2014, Crain's hosted its annual manufacturing summit in downtown Chicago. With more than 240 area executives in attendance, the event focused on the state of manufacturing in the Midwest and the challenges that the industry is faced with.
To set the tone for the event, Louis Schorsch, the CEO of ArcelorMittal Americas, discussed three principal topics: why manufacturing matters to the entire economy and society as a whole, how the United States is improving its relevant position in manufacturing and what Chicago can do to increase its attractiveness as a manufacturing center.
In a society where everyone is concerned with income disparity, manufacturing can be a great solution, he relayed. With average wages much higher than what many might assume, a job at ArcelorMittal, for example, can more than provide for a family here in the Midwest or anywhere in the States for that matter.
In manufacturing powerhouses like Korea, Germany and Japan, manufacturing represents a much higher percentage of the GDP, indicating the power of the industry and what it could offer the United States. Despite its high-wage jobs, however, the manufacturing sector needs to be better promoted to bring new talent into the industry, which can further nurture innovation.
In regard to cost competitiveness, the United States stands up well, Schorsch said. Compared to Europe, the United States benefits from lower energy costs and a well-developed sales infrastructure. Lack of experience and competition in project work in Brazil, for example, keeps costs high there. He tempered that statement, however, by reminding the audience that pensions and health care costs are a domestic matter that still needs to be addressed.
Speaking of matters that must be addressed, Schorsch went on to say that "we have issues, and we shouldn't assume that success is our birthright." When looking at the U.S. shipping infrastructure, as an example, there is much to be done. Last year, the American Society of Civil Engineers gave the U.S. infrastructure a grade of D+. Considering how much the manufacturing industry relies on the roadways and waterways to get their products from point A to point B, this will continue to be a serious topic for those in the industry.
In Chicago, specifically, infrastructure and tax incentives are two areas that many believe must be improved in order to attract manufacturers looking to relocate or found a business. Regardless of the hurdles, however, Schorsch concluded that the long-term picture for U.S. manufacturing is bright.
Mayor Emanuel creates a platform
As Schorsch wrapped up, Chicago Mayor Rahm Emanuel took the stage. With high energy, he devoted his speech to job creation, infrastructure and research – what he sees as Chicago's major selling points. Citing a worldwide study conducted by the Economist Magazine, he reminded the Crain's audience that Chicago was rated No. 2 in North America and No. 9 internationally in terms of competitiveness.
With 14 four-year institutions in the city proper, producing an incredible amount of talent, and more big 10 alumni residing in Chicago than in any other city, Mayor Emanuel said the educational institutions truly back up Chicago's competitive stance. We must not rest on that, though, he said: "We have to accentuate it."
Relevant to the manufacturing industry, Mayor Emanuel focused on the City Colleges of Chicago, which represent more students than Chicago's other 14 universities combined. The Richard J. Daley College, as an example, is all about advanced manufacturing, he said. Additionally, he mentioned the partnerships that many high schools have made with the world's biggest leaders in technology, like Microsoft and Cisco. The relationship Sarah Goode STEM Academy made with IBM is one of many of these partnerships that are preparing Chicago's youth for prosperous careers in the field of manufacturing. These schools help to ensure manufacturers that there is a "ready, steady flow of employees to fill these good paying jobs," he said.
Similarly, Chicago-area high schools and city colleges are also partnering with some of the world's biggest logistics companies, like UPS, FedEx and Norfolk Southern. Mayor Emanuel highlighted these educational opportunities as he considers Chicago's infrastructure a major benefit for those in manufacturing. In fact, he mentioned that 28 percent of all cargo coming into the United States from China comes in through Chicago. Furthermore, he cited expansions at O'Hare International Airport as additional benefits offered by Chicago when it comes to shipping and fulfillment needs.
One of the greatest strengths of the city, however, is that no one sector drives more than 13 percent of its market. Mayor Emanuel explained that unlike New York or Hollywood, where finance and entertainment, respectively, dominates, Chicago is better positioned to maintain economic stability.
Although Mayor Emanuel assured Crain's attendees that Chicago is an ideal location for manufacturing to prosper, he said that it is not his responsibility to create the jobs here. He's offered up the platform to make it easier, which means that the rest is up to the manufacturers themselves.
And that's exactly what the second half of the Crain's Manufacturing Summit focused on. To learn more about how the manufacturing industry in the Midwest is working to attract workers and enhance product offerings, stay tuned to the NetSphere Strategies blog.
Trackback URL for this blog entry.