eCommerce and the user experience: what can we learn from the activewear industry?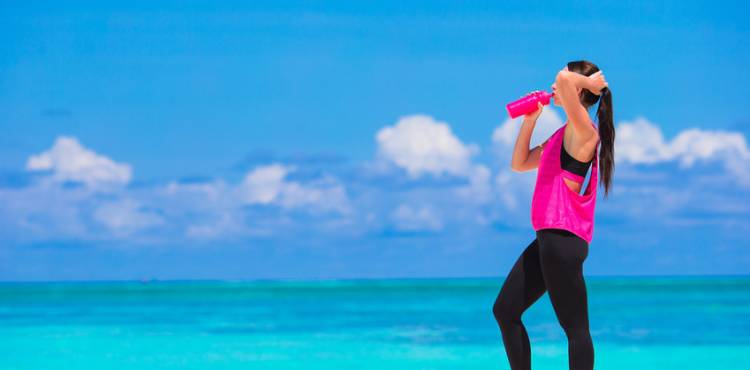 We've all heard the quote, "good artists copy; great artists steal." While this is not something to be taken literally, it's an idea that has some credence in the world of marketing. There is nothing wrong with mirroring the efforts of those who have found success. A recent report from Digital IQ titled "Sportswear 2015" offers an intriguing look into how activewear, which did not suffer the same slump in sales as the apparel industry saw in 2014, is marketed on digital platforms.

Digital IQ attempted in its study to "quantify the digital competence" of 59 U.S. sportswear brands. The goal was to help managers see a bigger return on incremental investment. The leaders include Nike, The North Face, Adidas and L.L. Bean. These are the companies Digital IQ found to have the digital competence and ability to creatively interact with consumers on multiple devices and online environments.

Brands that have limited or inconsistent adoption of mobile and multi-channel platforms include Mizuno, Marmot, Champion, Fila and Nautica, among others. Those listed as "feeble" for showing an "investment that does not match opportunity" include brands like Izod, Umbro and K-Swiss.

Last year, the activewear industry's sales grew seven percent as brands saw their products getting more use out of the gym. Some of the biggest brands are now investing more money in digital marketing to create tighter bonds with their customers, a side effect of which is growing profits.

While Digital IQ's report focuses on sportswear, some of the revelations can be applicable to any industry; you apply what's working for the leaders in sportswear and adapt them to your own market. For instance, sportswear brands have latched on to the idea that consumers who have abandoned their carts can be brought back with timely engagement. They do this with email tactics. It's a smart idea, especially considering that nearly 70 percent of online shoppers abandon their carts. Brands like New Balance, Under Armour and Lacoste ranked at the top in their recovery efforts by quickly reaching out to customers who left their carts behind.

The opportunities that come with effective digital marketing are rising by the minute. It's estimated that online retail sales will grow by 57-plus percent by 2018. It's also important to note that roughly 60 percent of all transactions will in one way or another involve digital channels as consumers have become quite accustomed to researching their options online.
Unsurprisingly, social media also plays heavily into the top brands' strategies for informing their prospective customers. Facebook has been the biggest channel in referring traffic and converting 1.85 percent of visitors into buyers, according to the report.

Researchers also looked at brand presence, community size and engagement on Facebook, YouTube, Twitter, Instagram and emerging social media like Pinterest and Google+. Interestingly, they found that Facebook yields lower purchase averages, $55, than other social media sites like Instagram, Pinterest and Polyvore. Despite the fact that Instagram isn't nearly as massive as Facebook, brands continue to put themselves out there because they see better engagement rates with consumers.

Beyond traditional marketing, like e-mail and social, shipping is a constant topic of conversation in eCommerce. Digital IQ, therefore, also looked into brands' shipping policies. The report makes no direct correlation to profit, but only 12 percent of activewear companies require customers to pay for shipping. Thirty-nine percent of companies have free shipping without restrictions while the most popular strategy is free shipping with a minimum order threshold.

Mobile is also a constant topic of conversation, and apps are rising in popularity by the minute – not just for activewear companies, but for many industries. Fitness apps first hit the market in 2008 and attracted individual users. As time passed, though, the approach has changed as companies now create them with growing a community in mind. When a business thinks more about the social circle that they'd like to develop, the value in creating apps becomes even more important than previously thought.
Activewear companies like Nike and Under Armour have both had success in the app arena. Under Armour is doing its best to compete with the Nikon+apps by purchasing the popular MapMyFitness platform, which now has more than 30 million members. Digital IQ's report shows that a fitness app is good for sportswear brands, but it can also benefit other industries. Figure out what's good for your market and build an app around that.

eCommerce marketing can be more effective when you're connected with the right technology and experts who really know how to improve the digital experience. NetSphere Strategies is a company that eCommerce experts call home. Contact us today and find out how we can create a more engaged community for your brand.
Trackback URL for this blog entry.