Gearing up for eCommerce opportunities in aftermarket auto parts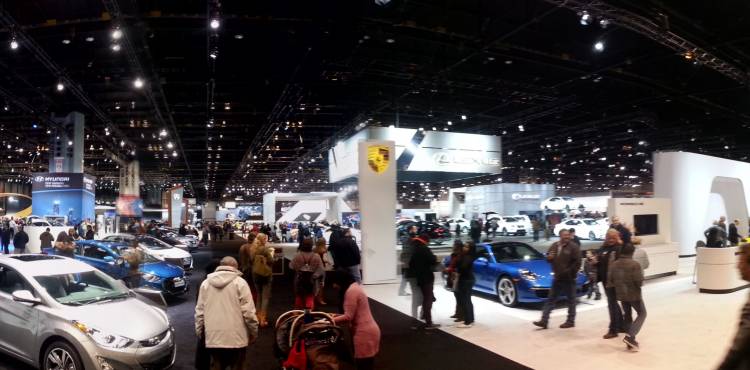 When the Chicago Auto Show is in full swing, serious buyers walk away with a better idea as to what their next car purchase will entail. For those who aren't there to buy but are there just to take in the sights and the sounds of North America's biggest automotive event, they might instead be inspired to give their cars a little extra TLC.
For those folks who head home to research what they could do for their cars from a DIY standpoint, they might find themselves getting frustrated. And that's because there's a major void in the online selling of aftermarket auto parts.
So while the untapped eCommerce potential for this segment seems to be huge, to truly understand where the opportunities lie for aftermarket auto parts, it's important to understand the types of products in that segment and who's buying them. In terms of product types, there are discretionary items like windshield wipers and steering wheel covers and non-discretionary items, which can be anything that a car needs to run, like an alternator.
Discretionary items, therefore, could be easily marketed to the general public on a B2C eCommerce site specifically developed for the manufacturer. Or, those parts could be marketed on various third-party marketplaces like RockAuto.com, the Amazon of aftermarket parts. Both avenues would allow consumers to conveniently shop for auto-related products just as they do with most other products sold online.
For opportunities in the B2C non-discretionary parts segment, the target demographic includes the DIYer as well as the mechanic at the local dealership who works in his home garage on weekends and days off. But these customers only make up a small percentage of those buying non-discretionary aftermarket parts. The majority is made up of those who own and manage professional repair and autobody shops.
To understand those potential customers, it's essential to think about how cars get fixed. When an individual drops off their car with a problem at 8 a.m., they hope that it will be fixed by the end of the day. And more often than not, that's made possible because of how a mechanic inherently works. Once a mechanic puts a car on a lift to diagnose the problem, he or she can't do any more work until that car is fixed and off the lift. They need that part ASAP, and because of an established supply chain strategy in the auto parts industry, almost any part can be procured within 30 minutes to an hour.
To offer quick delivery of non-discretionary parts, aftermarket auto parts manufacturers aim to get their products as close to the public as possible. By selling to companies like Napa and AutoZone, a manufacturer has essentially found itself a distributor that can get the item to the mechanic in short order.
And this is exactly where the bigger B2B opportunities lie. With a robust B2B eCommerce site, the chances of securing an account with the Napas and the AutoZones of the world are greatly increased. When a manufacturer can offer a B2B portal that looks and functions like a B2C website, purchasing managers will be hard-pressed to work with other manufacturers that can't offer the same user experience.
And unlike those in the general public, who don't need to buy an alternator today even though it's advertised at 10 percent off, a B2B business owner will. They just have to be privy to the sale. By employing the tactics used by B2C websites, a manufacturer can predominantly feature discounted items on a B2B site, increasing the volume at which those parts are sold.
In an article published by the SEMA, the Specialty Equipment Manufacturer's Association, there are many considerations to keep in mind when moving into eCommerce. In addition to channel considerations, inventory management, supply chain and the customer experience, there is an overall mentality that must be adopted.
"Making the decision to engage in e-commerce is one thing, but it's important to understand all of the factors that will influence this decision before moving forward," reported SEMA. "Embracing e-commerce is much more than putting up an online storefront. It's changing your business and sales model, your channel relationships, your supply chain, and quite possibly your company vision and culture."
To take the first step toward enhancing an online presence for aftermarket auto parts, contact the team at NetSphere Strategies to schedule a consultation call. We have experience developing B2B and B2C websites and we understand the multi-faceted effort it requires.
Trackback URL for this blog entry.