SEO forecast: The future lies in search experience optimization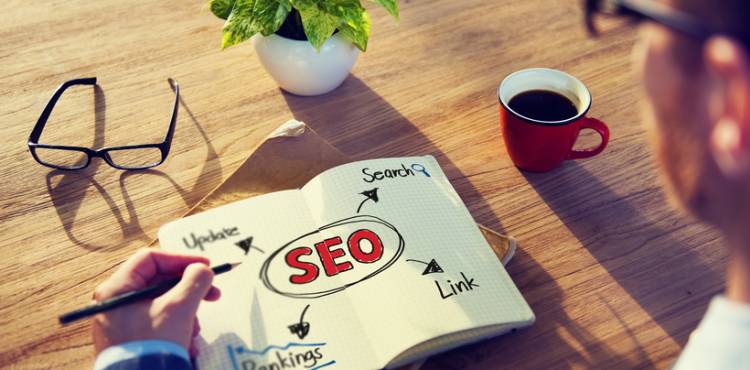 On July 17, 2014, Searchmetrics hosted its Visibility_14: Search Experience Optimization conference in Chicago. Tom Schuster, the CEO at Searchmetrics, kicked off the event with his forecast of SEO from a business perspective. During his opening remarks, Schuster commented on the obvious things that are happening in the digital revolution: mobile, social and data. But the obvious things that are happening were not his focus.
Instead, his keynote speech focused on the not-so-obvious transitions that are happening with SEO today: the shift from black hat to white hat, the shift from data analysis to data understanding, the importance of predicting and producing reliable business results, and the new sustainability of SEO as opposed to its past disposable ways. Gone are the days of "since this doesn't work anymore, I guess I'll do that." Schuster also pointed to the importance of SEO joining the front end of the creative process.
To begin outlining the overall transition happening with SEO, Schuster gave his definition of the digital revolution, describing it as the transformation of power from the marketer to the individual. "The future is digital and analog," he said, mentioning that analog marketing paired with digital is the "true power."
He went on to say that the future is about self-marketing – an approach that leads to less reliance on advertising and more on relevant content. "The future is more access, less ownership," Schuster said while describing the popularity of Zip Cars in Europe versus actual car ownership. He stressed the importance of tailoring everything to the specific viewer.
The 800-pound Google
The future – and the now – of SEO, however, still resides in the world of Google. "Google is defining the laws of physics for us," Schuster said. "And they define how these laws of physics will progress."
So while Google is dictating much of what happens in search, business owners can still be in the driver's seat when it comes to establishing a digital presence. And becoming a brand for your niche is certainly the place to start. Authenticity is highly prized, said Schuster.
"You need to be relevant, unique, outstanding and authentic," he explained. "Ensure that users find you for the right reasons and that they stay and buy. If one thinks back to the SEO of several years ago, that wasn't what Google rewarded. But now they reward for that. They reward for the length of time people stay on your site."
But what do Google's changes really mean for search? Well, fortunately for Google's users, it's all about them. Google's changes are more about customers and not keywords. It's more about reaching customers when and where it counts.
"What we should really be doing is thinking of the questions that need to be answered," Schuster stated. "And then, ensure content and structure are optimized not only to keywords. Ensure that the right web content is found appropriate to the state that the viewer is in regarding the sales funnel."
Because of this, Google considers site architecture as incredibly important. And businesses should consider site architecture just as important, too. When a business takes on this mindset and can identify its "money pages," site architecture will quickly go from important to profitable. Other sea changes that Google is influencing include the shift to thematic-based SEO.
"Instead of looking at keywords in isolation, we look at topics and how keywords flock around those topics," Schuster explained. "What one is trying to do through this type of topic-based, content-based SEO is to increase overall traffic. The way that one does that is to maintain traffic with page-level SEO and increase traffic with ranking content."
A maturing industry
In addition to the ever-changing physics of SEO, the SEO industry as a whole is changing and maturing. Schuster says that the current SEO revolution is bringing the practice into adulthood. The SEO industry is throwing away its rebellious ways, he proclaimed.
"Those of you like myself who come from a big enterprise software background, it's all about visibility and security," Schuster said. "That's going to become what [the SEO] industry is about, too – about reliability and visibility. With normal marketing you have creativity and hope. With data driven marketing you have data that you can track."
When business owners can set goals for search that align with corporate and departmental goals, the success rates will be all that much higher. When business owners can measure and report effectiveness and achievement against goals, the limits will be endless. "Track it and prove that you did it," he said.
For the SEO industry moving forward, the future will be about adopting a leadership role in data-driven marketing. And with the turnout at the Searchmetrics event, it was clear to see that the company is taking that responsibility seriously. To learn more about the future of SEO, subscribe to the NetSphere Strategies blog.
Trackback URL for this blog entry.