Top 10 things to look forward to at IRCE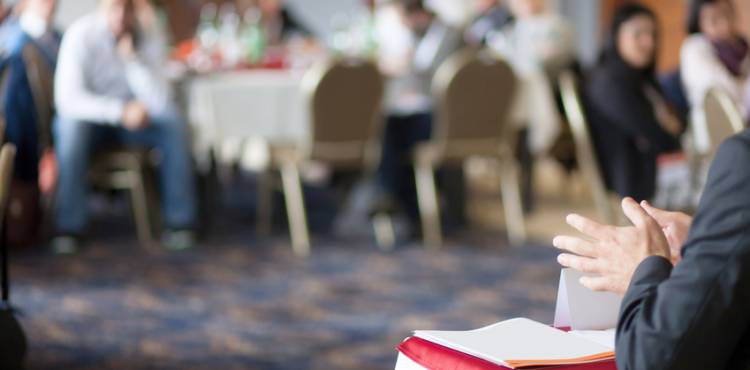 The Internet Retailer Conference Exhibition (IRCE) is fast approaching. The largest eCommerce event of its kind brings the most innovative minds in the industry together for lively discussions June 3-4 at Chicago's McCormick Place West. There are many, many events and presentations to look forward to, but here are the top 10 on our list:

1) Access to workshops: Attendees have the opportunity to join workshops where they will get deep into the topics that drive better business practices. Full-day workshops are offered June 2 and June 5.

2) It's the largest eCommerce event of its kind: The exhibit hall is a 250,000-square-foot structure, and with more than 600 eCommerce companies presenting, the room is definitely needed. IRCE officials expect to break records this year with nearly 10,000 in attendance. Not only is it the largest eCommerce event in the world, it is also highly rated; 92 percent of attendees at the conference rate it as excellent or very good.

3) Variety: There is something for everyone in the industry. For instance, on day one (June 3), attendees have the option to choose a full day of events specific to top executives, retail chains, global e-retailing, small retailers or e-marketing. Day two (June 4) features another full day of events for fulfillment, customer service & operations, social, technology, video, or design & merchandising.

4) Accessibility: Sure, the exhibit hall is enormous, but that doesn't mean people get lost easily. Large numbered banners positioned above aisles help keep attendees on the right path. There is also a help desk centrally located and staffed with people who can get everyone where they need or want to be.

5) Networking: Professional relationships are sparked and nurtured at IRCE. The task is made easier with specific networking events, such as the welcome reception from 4 p.m. to 6:30 p.m., on June 2. Complimentary beer and wine will be served. There is also a cocktail reception from 4:30 to 6:30 p.m. on June 3.

6) Featured areas: Compete for a chance to win $10,000 in the "Golf Zone," which is a high-tech golf simulator where hole-in-one, long-putt and closest-to-the-pin contests will be held daily. Internet lounges, the IRCE Link Lounge, massage station, water bottle stations, a specialty coffee station and other areas should appeal to the tastes of just about anybody.

7) Speakers: More than 200 industry professionals will be on-hand to deliver presentations about every topic under the eCommerce sun. Speakers we're really looking forward to include Jason Goldberger, president of Target.com; Alexis Ohanian, co-founder and executive chairman of Reddit; Christopher McCann, president of 1-800-Flowers.com; and James McQuivey, vice president and principal analyst from Forrester Research.

8) Rub elbows with industry leaders: Regardless of where one is positioned in the eCommerce industry, there is a good chance a leader in that position will be present for the conference. Retailers of all sizes will be there; from companies worth less than $10 million to those worth more than $1 billion. IRCE caters to all sizes, which means regardless of how big or small the organization, you're likely to gain some tips that will help your organization.

9) Brand recognition: Exhibitors get a chance to tell the eCommerce community about their organization through their booths spread across the convention hall. Look for NetSphere Strategies at booth number 441, stop by and say hello.

10) Be part of an event that involves strategic decision makers: From C-level executives to CEOs to vice presidents and managers – they're all at IRCE. The majority of them are in eCommerce business, but there is also a healthy dose of decision makers from executive management, fulfillment operations, IT, marketing, business development and other areas.

For more information about the event, go to www.irce.com. Check out the agendas and earmark presentations of interest. For more information about NetSphere Strategies, click on the button below.
Trackback URL for this blog entry.